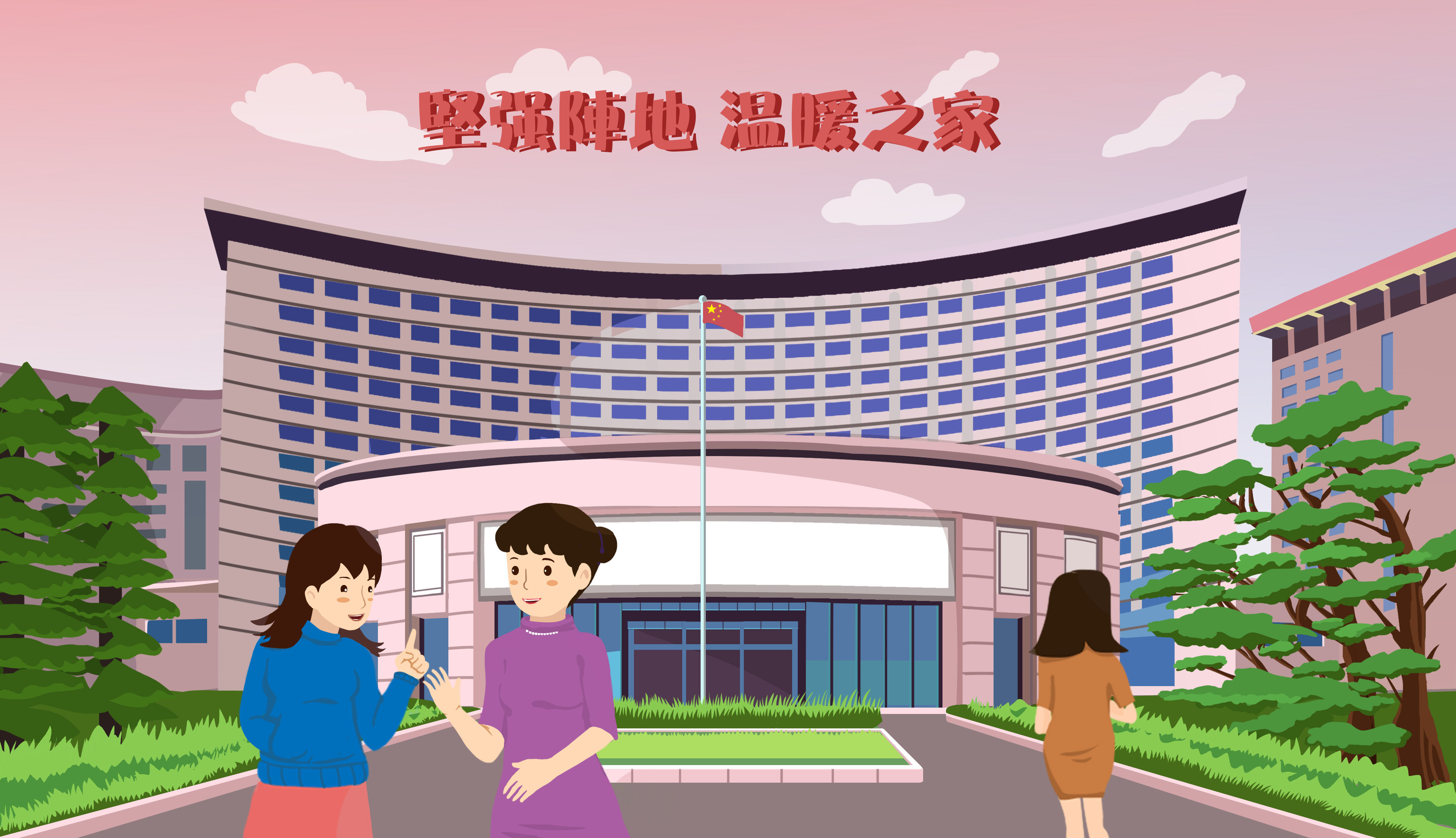 The All-China Women Federation (ACWF) is offering invitations to 20 women from all circles of society to visit its main headquarters on March 8, to mark International Women's Day.
Song Xiuyan, vice-president and first member of the Secretariat of the ACWF, will listen to the guests' impressions of the federation, with the aim to learn more about their feelings, issues, expectation and hopes.
In the evening, the visitors will be invited to the studios of State broadcaster CCTV (China Central Television) to watch a special March 8th-themed gala.
Those who are interested to take part in this event can go to the official website (http://www.sojump.hk/jq/12315382.aspx) or scan the QR code on the poster below. Applications will be accepted till March 5.
Due to limited seats, anyone who fails to be selected can still participate by watching a live broadcast and interacting online via comments.
Meanwhile, women's federations at all levels will host similar activities in which everyone is welcome to contribute, officials announced.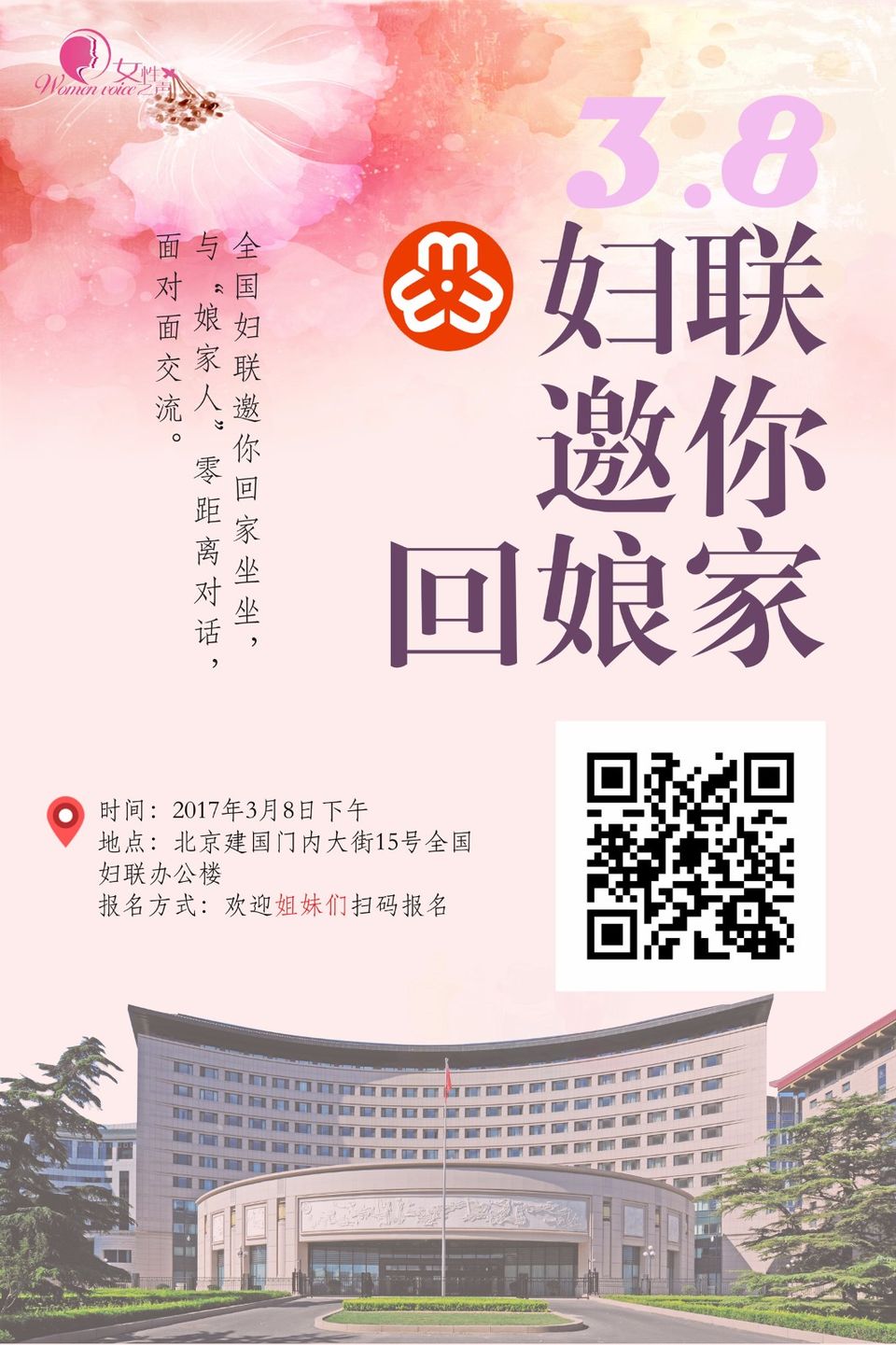 (Women of China)