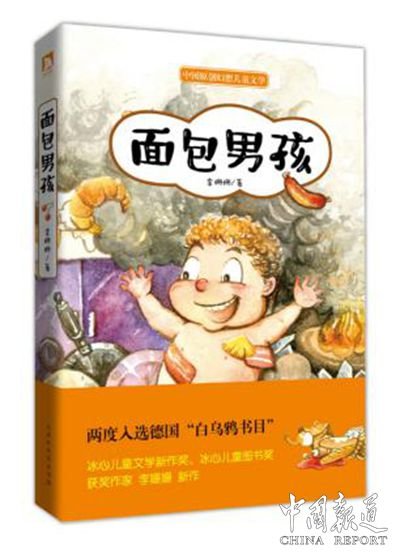 Cover of the book Bread Boy [China Report]
Bread Boy is a children's book by Li Shanshan, an up-and-coming female writer from southwest China's Sichuan Province. It tells the miraculous story of a magical youngster and an innocent world around him.
Li spent around three years on the novel. She said her inspiration came from the time when she was authoring a column and serving as an editor for international magazine The Oriental Doll.
The novel depicts a baker named Rode who kisses a batch of dough and puts it into the oven; to his great surprise, after a while, it turns into a real boy.
"The boy is curious about everything and is brave and clever. He uses magic to do housework for Rode and help students in need," the author explained.
However, as a naughty kid, he causes much trouble and he even starts a fire. To scold him, Rode curses and hits him. That night, the boy is lost as a tornado arrives. Hence, Rode embarks on a long journey of searching for the youngster.
Since it was published, the book has received much praise from readers and critics, and has been chosen as a must-read children's book in Beijing's main library.
Aside from this, both English and Korean translations are in process. Meanwhile, a 52-part animation is also being planned, Li remarked.
"Every child can find their curious and imaginative selves through reading," she believes.
(Source: Chongqing Daily/Translated and edited by Women of China)
http://www.womenofchina.cn/womenofchina/html1/publications/books/1702/4026-1.htm