Famous products made by technicians from the Middle Kingdom [Xinhua]
What's the first thing that comes to mind when you think of "made-in-China"? Nowadays, more and more high-end products have gone beyond the borders of the country and been incorporated into overseas life.
San Francisco - Oakland Bay Bridge
A two-way, 12-lane bridge spanning 2.88 kilometers in length, it carries some 300,000 vehicles a day. San Francisco Bridge has an estimated life-span of 150 years and is resistant to magnitude-8 earthquakes. The bridge's 45,000 tons of steel were manufactured in China.
World's Largest Automotive Glass Facility
Located in Ohio, the U.S., the company Fuyao Glass America, run by Chinese entrepreneur Cao Dewang, is the biggest auto glass manufacturer in the world, and provides over 2,000 jobs to locals.
It plans to increase production and make over 4.5 million sets of glass products annually, which would meet 25 percent of the demand of the American auto market.
Ecuador Emergency Command Center
The center is resistant to 7.8-magnitude earthquakes and incorporates alarms, relief and emergency functions. Its building and command system were both constructed by Chinese companies.
Women's Lingerie Brand
The annual turnover of Victoria's Secret, a world-famous American brand specializing in women's premium lingerie, currently stands at around U.S.$ 50 billion. However, 80 percent of its products are made in the Middle Kingdom.
KIKA Input Method
Although not well-known domestically, the input method and app designed for mobile devices has 180 million overseas users from over 140 nations, who speak more than 90 languages. KIKA was created by a Chinese tech firm.
Red Electric Buses in Britain
These ecological vehicles, which can drive for 16 hours after a full charge, effectively reducing carbon dioxide emissions, are also made by China.
Rio Olympic Mascot
Rio Olympic mascot Vinicius's design represents Brazilian wildlife, combining "the agility of cats, the sway of monkeys and grace of birds," while Paralympic mascot Tom's design represents the plants of Brazilian forests, scattering nutrients to the human world.
All of the mascots used during the 2016 Summer Olympics and Paralympics were made by China.
Firefighting Facility During Relief of the Fukushima Nuclear Accident
After Japanese fire services failed to meet the demands of cooling down the No.1 unit nuclear plant during the Fukushima power plant disaster, the relief task was undertaken by a concrete pump truck made in China.
The truck worth U.S.$ 1 million is 51.8 tons in weight and measures 67 meters in length.
Scenery of the San Francisco - Oakland Bay Bridge in Ohio, the U.S.[Xinhua]
Fuyao Glass America, a company run by Chinese entrepreneur Cao Dewang, is the biggest auto glass manufacturer in the world. [Xinhua]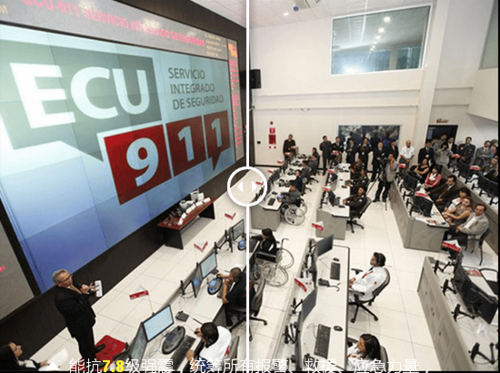 Ecuador Emergency Command Center [Xinhua]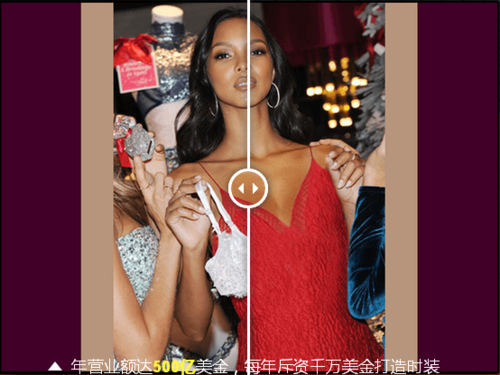 A model presents products of Victoria's Secret, a world-famous American brand specializing in women's premium lingerie. [Xinhua]
KIKA input method created by a Chinese tech firm has 180 million overseas users. [Xinhua]
This kind of red electric buses in Britain can drive for 16 hours after a full charge. [Xinhua]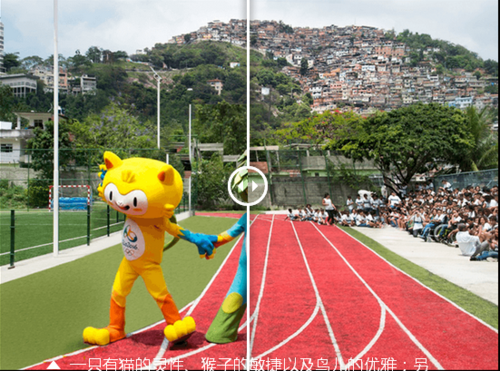 Rio Olympic mascots Vinicius and Tom [Xinhua]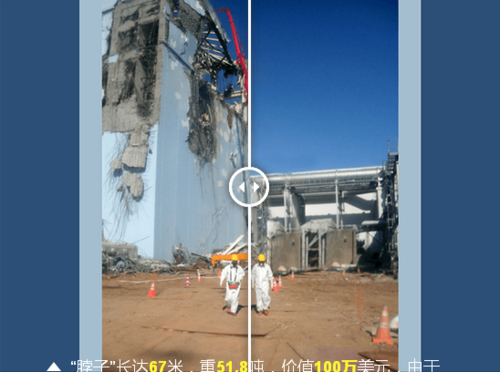 A concrete pump truck which was used for the relief of the Fukushima nuclear accident [Xinhua]
(Source: Xinhua/Translated and edited by Women of China)
http://www.womenofchina.cn/womenofchina/html1/news/culture_news/1701/3214-1.htm