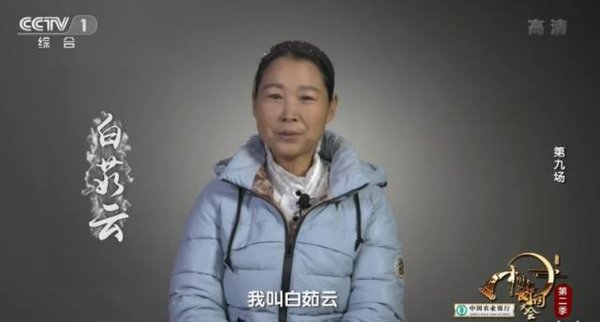 A photo of Bai Ruyun [CCTV]
Bai Ruyun, 40, a farmer from Nanhe County in north China's Hebei Province, has won great recognition and praise from the public for her touching stories and outstanding performance in the second season of Chinese Poetry Conference, a televised Chinese poetry competition on China Central Television(CCTV), despite losing in the ninth round of the competition on February 6.
"I have found echoes of human emotions, including happiness, anger, sorrow and joy, in poetry," said Bai in the Chinese Poetry Conference. In fact, life has never been easy for her. Moreover, her initial contact with poetry wasn't as beautiful.
Bai had to take care of her little brother, who was found to have a tumor in his head, in her childhood. He would desperately hit himself on the head when he was seized with extreme pain. Back then, she resorted to reciting poems to her brother when there were no other useful ways to stop the boy from beating himself. Her brother would become quiet and no longer beat himself when she read poems to him.
The miserable experience helped Bai cumulate lots of poems.
Six years ago, Bai was diagnosed with lymphoid cancer and had to regularly go to Shijiazhuang, capital city of Hebei, for chemotherapy. She gave up taking a direct bus from her village to Shijiazhuang and instead chose to change her vehicles several times on the trip.
The change of vehicles would save her 24 yuan (U.S.$ 3.5) compared to the cost of the direct bus she said, and continued that medical treatment for her illness had brought huge financial pressure on her family. While she went to Shijiazhuang for chemotherapy, her husband tried to earn more money for the family in their hometown.
The stay in hospital for medical treatment provided Bai with sufficient time to memorize a poetry book, which she bought at a low price to kill time in Shijiazhuang.
After chemotherapy, Bai had problems with her nose, eyes, ears and throat. She couldn't hear clearly or stop herself from tearing up.
However, Bai was still full of confidence and in high spirits when she stood on the stage of the Chinese Poetry Conference. She said that all those odds mattered nothing to her at that time, since everyone of us must go through certain ups and downs in our lives.
During the competitions against other contestants, Bai firmly held her ground and calmly answered all kinds of questions posed by the host and judges. She rarely showcased her facial expression when she gave correct answers or got praise from others in competition.
Bai failed to enter into the next round of competition by a small margin. She still had a smile on her face and continued to encourage other people to battle against the odds in daily life in her farewell speech to the audience as well as her fans.
Before Bai left the stage, Dong Qing, well-known domestic TV hostess; Li Bo, a professor from Nanjing Normal University; and Kang Zhen, a professor from Beijing Normal University, gave their full recognition and praise to her for her outstanding performance in the program, even though she couldn't go ahead in the competition.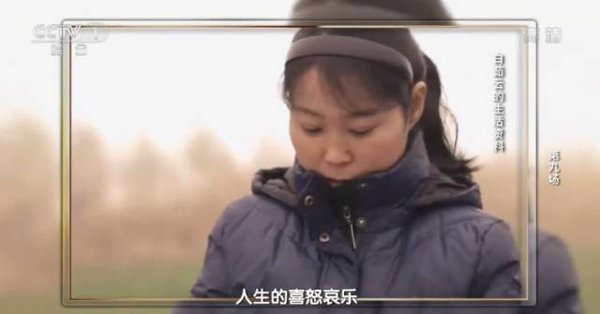 An introduction of Bai Ruyun and her stories [CCTV]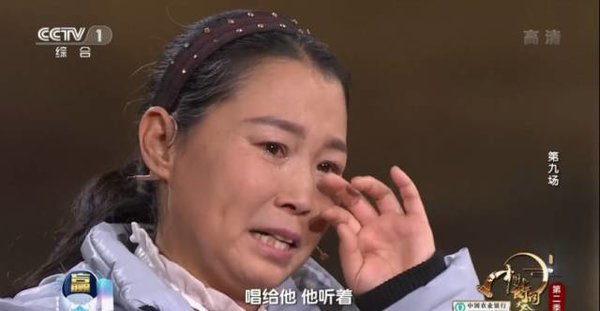 Bai Ruyun bursts into tears when she talks about her younger brother. [CCTV]
Bai Ruyun shares her stories with the audience. [CCTV]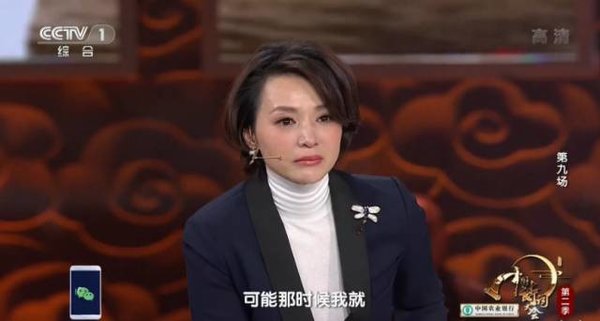 Dong Qing has tears in her eyes when she hears the stories of Bai Ruyun. [CCTV]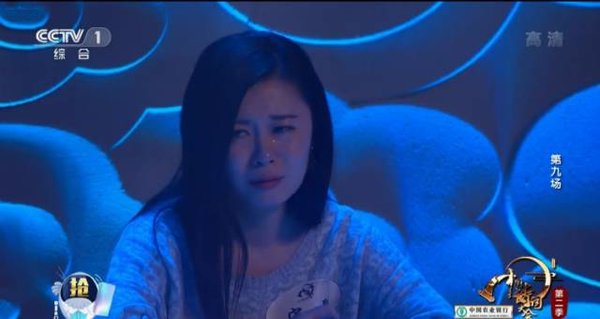 A female audience member has tears in her eyes when she hears the stories of Bai Ruyun. [CCTV]
Photo taken on February 6 shows Bai Ruyun in the contest. [CCTV]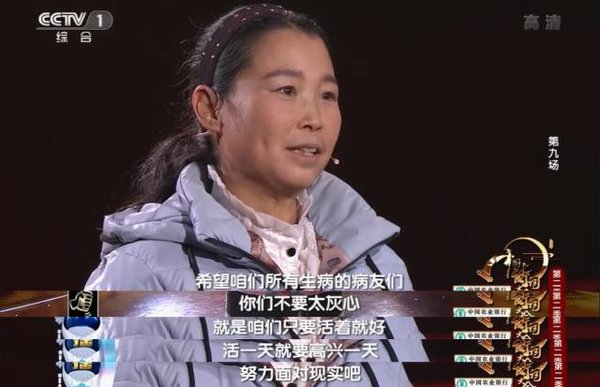 Bai Ruyun encourages others to battle against odds in their lives in her farewell speech. [CCTV]
Li Bo gives his praise to Bai Ruyun. [CCTV]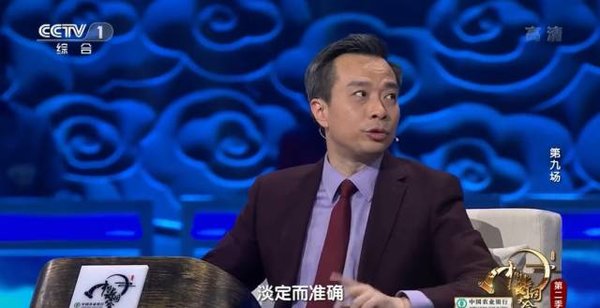 Kang Zhen gives his praise to Bai Ruyun. [CCTV]
(Source: guancha.cn/Translated and edited by Women of China)
http://www.womenofchina.cn/womenofchina/html1/people/everyday/1702/1927-2.htm