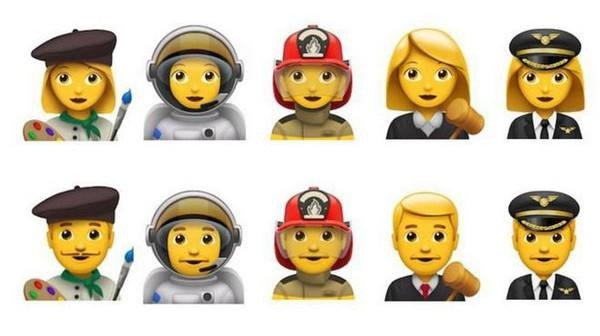 A row of contrasting emoticons showing different jobs in both genders [Women Voice]
Emoji designers these days are challenging career stereotypes and redefining the concept of gender equality by allowing users to fully express their thoughts online, according to a recent report.
Some 76.8 percent of respondents said they regularly use such emojis, dubbed the language of the internet, in their posts and messages on social media.
An increasing number of emojis now feature pictures of females in a wide range of careers.
In the latest version of Apple's operating system, for example, users can find female policewomen, firefighters and judges.
Similarly, in July 2016, the Unicode Consortium, the official body which regulates standards related to the digital pictograms, added 11 female professions.
Meanwhile, official developers recently diversified some 33 existing types of emoticons for both genders, showing female swimmers and cyclists, as well as a man getting a haircut.
Attitudes are changing in both online and offline fields, said one expert. The U.S. Treasury declared in 2015 that a woman's portrait will appear on the redesigned 10 dollar bill in 2020.
Nowadays, many countries such as Germany, Israel, Australia and Argentina have already issued paper currencies featuring women.
Last month, 10 traffic lights with female symbols were installed in the Central Business District in Melbourne, Australia.
Such efforts followed similar moves by large companies including Google and Facebook to address gender equality on their own platforms.
ACWF's Initiative
Recently, the Publicity Department of the All-China Women's Federation (ACWF) released a range of mini animations depicting the federation's cartoon mascot Fujiejie, meaning "lucky sister".
The federation will also organize a design competition on its media outlet Women Voice, in order to encourage more internet memes showing the issue of gender equality, according to an official.
Scholar's Comment
Such technological updates are a step forward in promoting gender equality, a scholar commented.
However, modern communication on social media also contributes to some gender bias by allowing certain stereotypes about women to be copied and widely disseminated, the scholar added.
Languages define genders and that's why Emoji as an emerging language should include a range of genres referring to the issue, the scholar explained.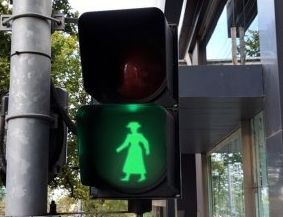 A traffic light displaying a female symbol [Women Voice]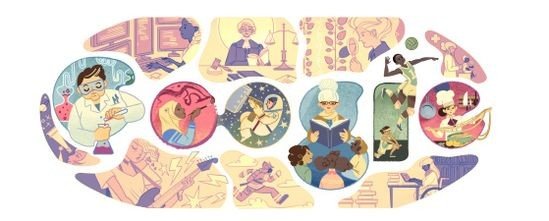 A Google 'doodle' shows women carrying out various jobs. [Women Voice]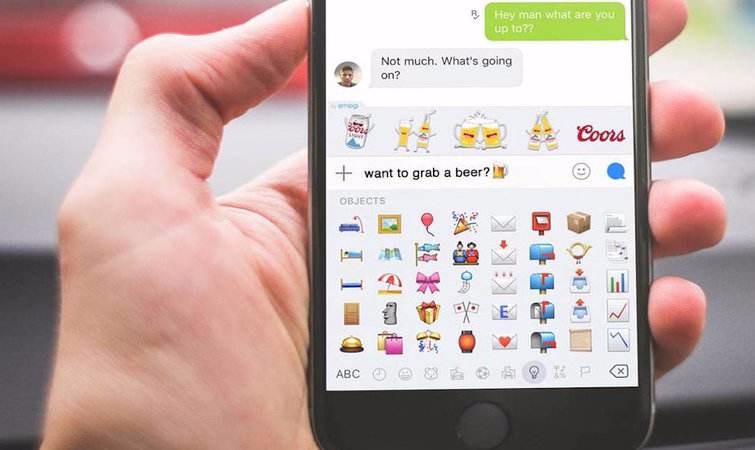 A person uses emojis to chat online. [Women Voice]
ACWF releases a cartoon image of its mascot. [Women Voice]

Animated versions of the federation's emoticon-style mascot Fujiejie[Women Voice]

Another four animations of Fujiejie [Women Voice]
(Source: Women Voice/Translated and edited by Women of China)
http://www.womenofchina.cn/womenofchina/html1/features/spotlight/1704/2752-1.htm