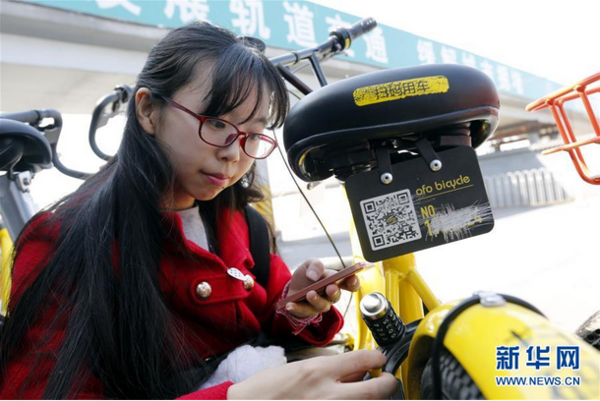 Li Dongyu uses her smartphone to work out the missing ID number of a shared bike on April 14. [Xinhua/Zhang Yuwei]
A native of Beijing has recently dedicated herself to re-identifying shared bikes that have had their numbers scratched off, hoping to offer convenience to other users.
Li Dongyu, 24, found a number of shared bikes last month had been vandalized, preventing her from taking them for a ride. After spending much time guessing their number, Li finally figured it out.
From then on, as time permits, she will identify the missing numbers of other shared bicycles and rewrite the ID on them with a color pen, which has become a regular habit for her, Li said.
"I hope my action can influence more people to care for public facilities and together safeguard the city's dignity," added Li.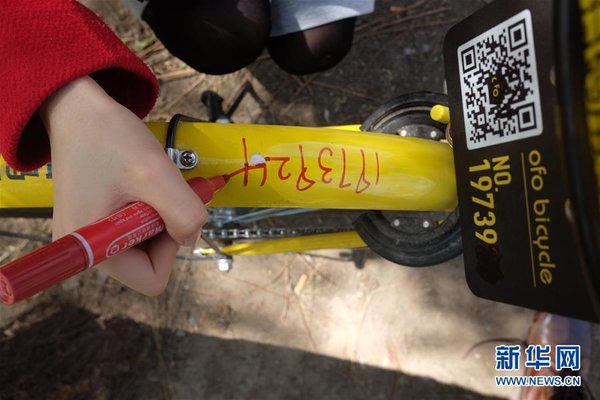 Li writes the number of a shared bicycle with a red pen. [Xinhua/Zhang Yuwei]
Li checks if a bike's number plate is scored out. [Xinhua/Zhang Yuwei]
Li writes the number on a shared bike. [Xinhua/Zhang Yuwei]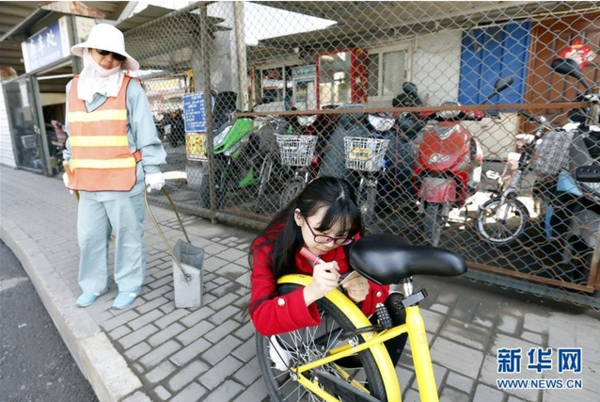 Li squats on the ground to write numbers. [Xinhua/Zhang Yuwei]
Li shows two pens which she always takes out with her. [Xinhua/Zhang Yuwei]
Li rides a shared bike. [Xinhua/Zhang Yuwei]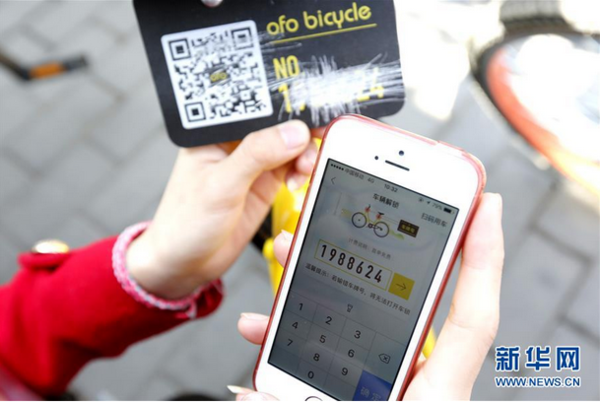 Li uses her mobile phone to figure out missing ID numbers. [Xinhua/Zhang Yuwei]
(Source: Xinhua/Translated and edited by Women of China)
http://www.womenofchina.cn/womenofchina/html1/news/newsmakers/1704/2897-1.htm