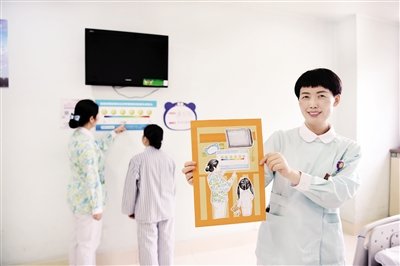 Chen Ping (R) demonstrates her daughter's paintings of her at work. [cqnews.net]
Cartoons of a single mother performing her daily work at a hospital have gone viral on the internet when people across the whole world celebrated Mother's Day on May 14 this year.
The principal character in the seven-page sketches is Chen Ping, 44, director of the Oncology Department at Xinqiao Hospital in southwest China's Chongqing Municipality.
The author of these portraits is Chen's 19-year-old single daughter, Gao Xiaoyi, who is currently studying fashion design in her first year in Wuxi-based Jiangnan University.
During her winter holiday this January and February, Gao visited Chen's workplace several times and silently observed how she nursed patients in her work. Back then, the girl intended to record her mother's work with her paintings.
However, Gao kept her plan a secret from Chen and wanted to give her a surprise on a suitable occasion.
Therefore, Gao worked on her sketches in her free time over the past several months. In the cartoons, Chen was found giving her patients injections, helping them have an intravenous drip or attending them.
Ahead of Mother's Day this year, Gao completed her drawings and sent them to Chen.
"These pictures have made me realize how considerate my daughter is and demonstrate her understanding as well as support towards my work," said Chen when she received them.
Chen added that she often felt sorry for her daughter since she divorced with her husband many years ago and didn't have much time to take care of her.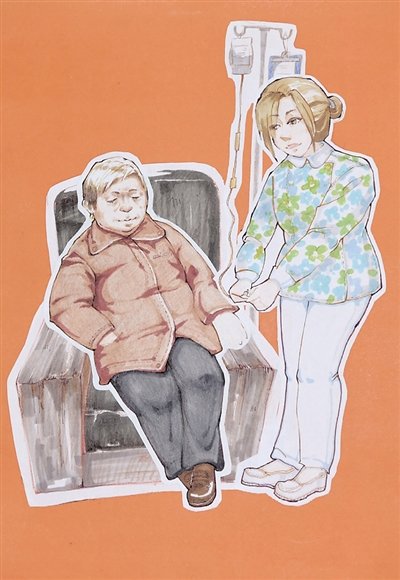 The sketches of Chen Ping at work under the pen of her daughter. [cqnews.net]
The sketches of Chen Ping at work under the pen of her daughter. [cqnews.net]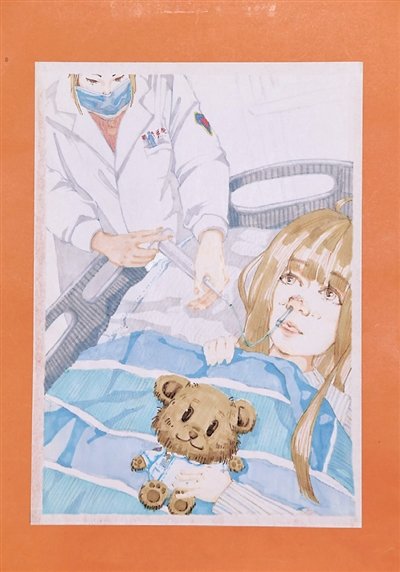 The sketches of Chen Ping at work under the pen of her daughter. [cqnews.net]
(Source: cqnews.net/Translated and edited by Women of China)
http://www.womenofchina.cn/womenofchina/html1/news/newsmakers/1705/2600-1.htm