Tang Ya (R) and her husband enjoy their breakfast at the store. [Xinhua/Hua Yi]
A Sichuan Malatang restaurant has become a "must-visit" place for many in Ikebukuro, a commercial and entertainment district in Tokyo. The area has the largest Chinese population across Japan with the ratio of 125 among every 10,000.
The store's owners are a married couple from China – Tang Ya and her husband from Shanghai, who were both overseas Chinese students in Japan. So far, they have been running the business for five years and have recruited five employees, including one native Japanese.
The cuisine Malatang, or literal translation of hot-hot-hot, is actually a simplified and cheaper version of hotpot. The raw materials are all prepared on tiny bamboo skewers for customers to select and then boiled in particular soups, with or without spicy flavors.
"Over 70 percent of customers are Chinese," said Tang, a native of Taizhou City in east China's Zhejiang Province.
This addictive food has led Tang's daily booming business to run after midnight until 4 a.m..
Recently, Tang has signed a contract with a shop in the city of Kawaguchi in preparation for a branch there. She also intends to open another branch in Shinjuku, the most prosperous district in the capital of Japan.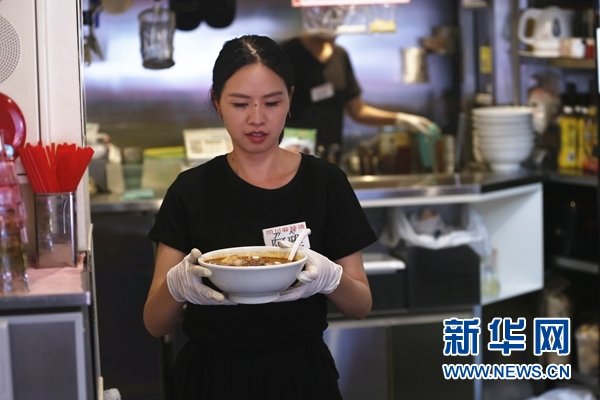 Tang Ya wearing her work uniform delivers a large bowl of 'Malatang' to customers. [Xinhua/Hua Yi]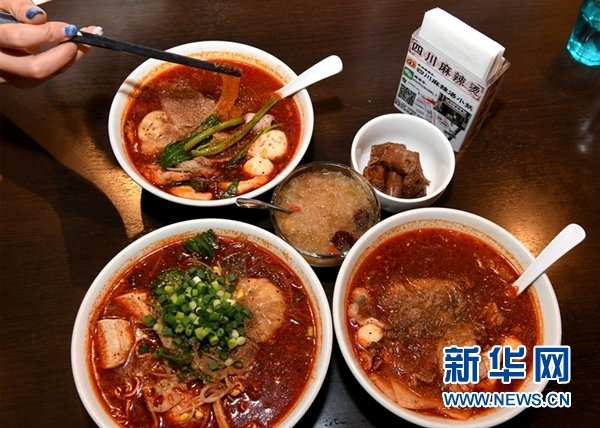 'Malatang' is basically a simplified version of hotpot with food materials boiled in spicy soups. [Xinhua/Hua Yi]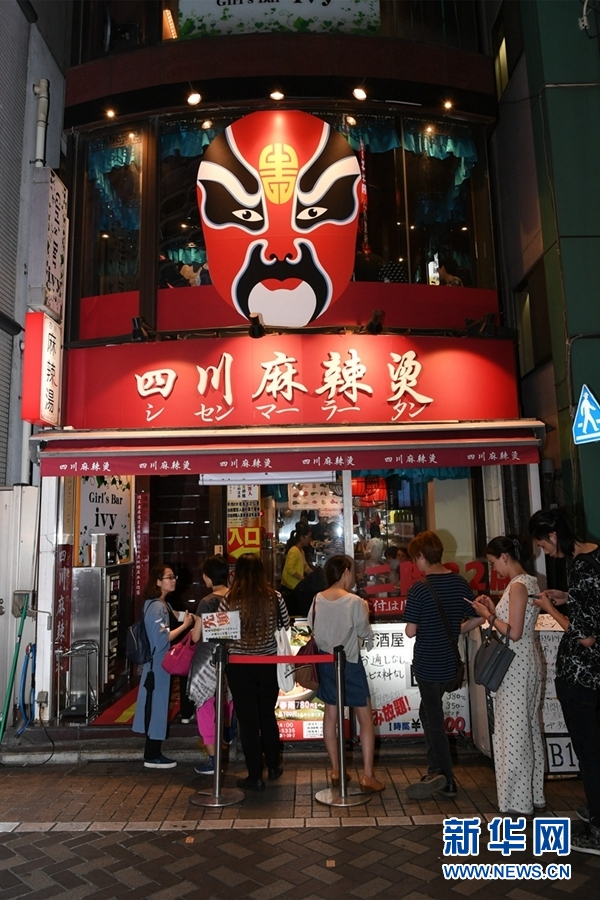 Customers line up to enter the food store. [Xinhua/Hua Yi]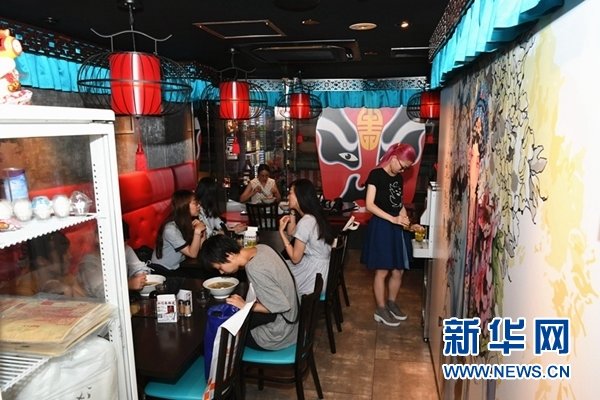 An inside view of the store. [Xinhua/Hua Yi]
(Source: Xinhua/Translated and edited by Women of China)
http://www.womenofchina.cn/html/news/newsmakers/17081395-1.htm