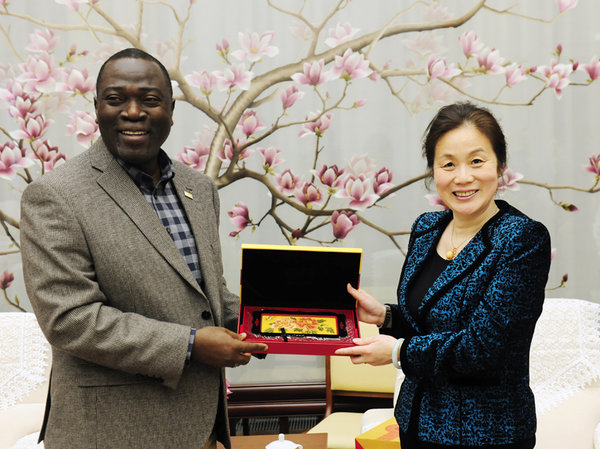 Mu Hong (R) and Dr. Babatunde Ahonsi [Women of China/Fan Wenjun]
Mu Hong, director of the International Liaison Department of the All-China Women's Federation (ACWF), met Dr. Babatunde Ahonsi, the UN Population Fund (UNFPA) representative to China on April 4 in Beijing.
The officials exchanged positive comments about the past two decades of initiatives carried out by both sides in terms of women's rights protection, gender equality, and events to combat violence against women.
Later, they held in-depth discussion about approaches in improving women's health, relieving poverty and exploring further cooperation between the ACWF and UNFPA in future.
http://www.womenofchina.cn/womenofchina/html1/news/leaders/1704/1350-1.htm